Happy Holidays! 15% OFF Orders $30 Or More with code: MERRY15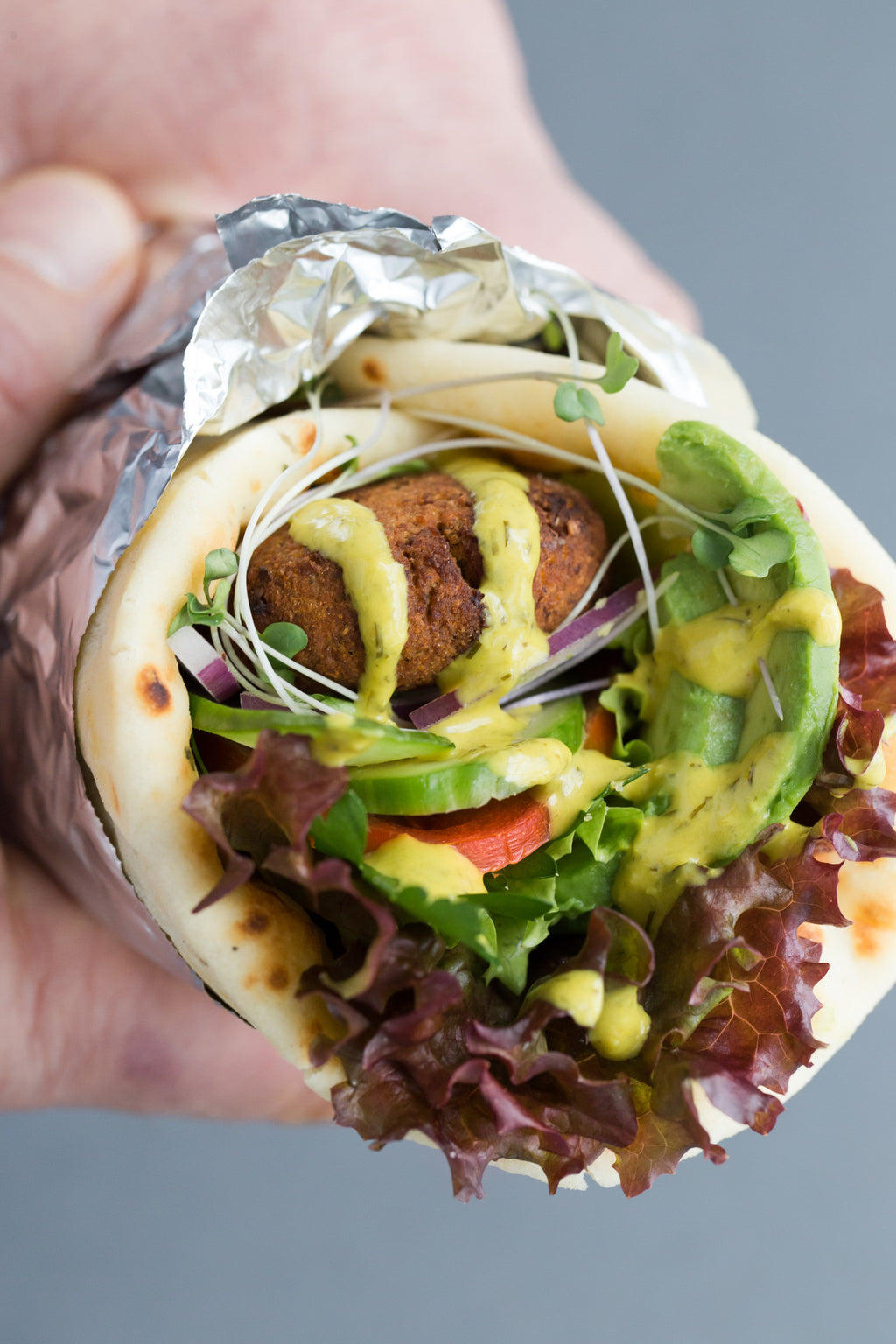 Falafel Gyros with Lemon Tahini Dressing
We have run out of stock for this item.
Falafel Gyros with Lemon Tahini Dressing
Late night street food made at home.  Is there anything better than a loaded gyro with veggies, tzatziki, lemon tahini dressing and falafel?  Survey says no.
Ingredients:
Falafel (I make mine from a package mix and just follow the instructions - too easy!)
Gyro bread warmed in oven (or naan bread if you can't find gyro bread)
Greek Yogurt
Sliced Tomato
Sliced Red Onion
Sliced Cucumber
Sliced Avocado
Microgreens or Sprouts
Wozz! Lemon Green Tahini Dressing


Method:
To make falafel follow package directions. I fried mine off in avocado oil (but there is an option to bake as well, whichever you prefer)
Warm gyro or naan bread in oven.
Spread greek yogurt over one side of bread, sprinkle with salt and cracked pepper.
Layer your salad ingredients and add falafel balls. 
Drizzle with Wozz! Lemon Green Tahini Dressing
Wrap up with foil and serve. 
Enjoy!